Cosa c'è di nuovo in outlet: novità makeup! What's new in Outlet: makeup news! (ITA-ENG)
You can find the English translation.
Naj oleari:  il giusto rapport qualità/prezzo!
Perchè consigliare questo marchio? Ha un ottimo rapporto qualità prezzo. Naj Oleari è un brand  italiano che opera nel settore tessile e dell'abbigliamento agli inizi del '900. Negli anni ha valorizzato la sua produzione proponendo anche prodotti makeup curati nei minimi dettagli!
Naj oleari: the right price performance!
Why suggest this brand? It's a perfect price performance. Naj Oleari is an Italian brand which operates in textile sector and fashion industry since '900. During this time, it has assessed its production and has proposed also a makeup collection.
Nella nostra sezione OUTLET troverai tanti prodotti disponibili in sconto speciale.
You can find it in OUTLET with a special price.
Ad esempio, i rossetti Naj oleari sono rossetti cremosi che garantiscono colore pieno e comfort sulle labbra.
Colori disponibili per ogni esigenza!
For example, Naj Oleari's lipsticks are creamy and comfortable. They are long lasting.
Colors available are for every need!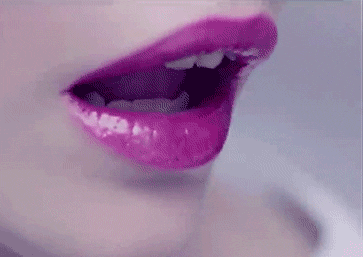 Per chi ama i gloss, sicuramente non possono farsi sfuggire questi meravigliosi colori!
For those who love the gloss, you can choose between a selection of color.
Gli ombretti sono un must-have. Disponibili in gamma sia colori matt, satinati, illuminanti, in pratiche palette.
The eye-shadows are a must-have. There are several colors available: matt, satin, glowing, with palette.
I fondotinta compatti sono pratici da portare in borsa: provvisti di spugnetta e specchietto.
The compact foundations are so easy to take with you in your bag! They are provided with sponge, mirror.
Dona colore anche alle guance con i bellissimi blush provvisti di elegante packaging.
For the chick, there are beautiful blush provided with an elegant packaging.
Le matite occhi provvisti di temperamatite vi rapiranno con i loro meravigliosi colori. Per non parlare degli eyeliner! Sia per chi ama il nero classico, sia per chi ama un tocco più glamour sbizzarendosi con oro e argento.
The eyepencils have got sharpner. You will be excited for the colors! 
There are also eyeliner available: classical black or more glam colors like gold and silver.
Per concludere il makeup… uno spray fissante che non può mai mancare, specialmente d'estate! 😉 
Don't forget to use a fix spray…. especially in summer! 😉
Spedizione gratuita in Italia a partire da 25€. Spedizioni estere economiche.
Shipment free in Italy from 25€. Economic international shipment.